The Origin of GHETTOCLAUSTROPHOBIA
In celebration of the 200th anniversary of Mary Shelley's Frankenstein in 2018, I was interested in recreating the mood (and legendary dare) that helped to birth this piece of literature. It was a weekend that was part birthday celebration with a self-imposed write-in that included three others.

The task was simple. To create what scared us with inspiration that included everything from Frankenstein and Joyce Carol Oates to other pieces of prose and poetry.
When we create, I often say that there is what we wish to consciously create versus what happens within the spaces of the seen and unseen versus the finished product. Of course an element of surprise surfaces within this process. For me, I was not prepared for my wraiths to include everything from my old neighborhood to adults like the "Butterfly woman" who imprinted upon my childhood. These were often things that I imprisoned within my prose.
Image Credit: Image from the New York Times Article "Frankenstein at 200." The Morgan Library & Museum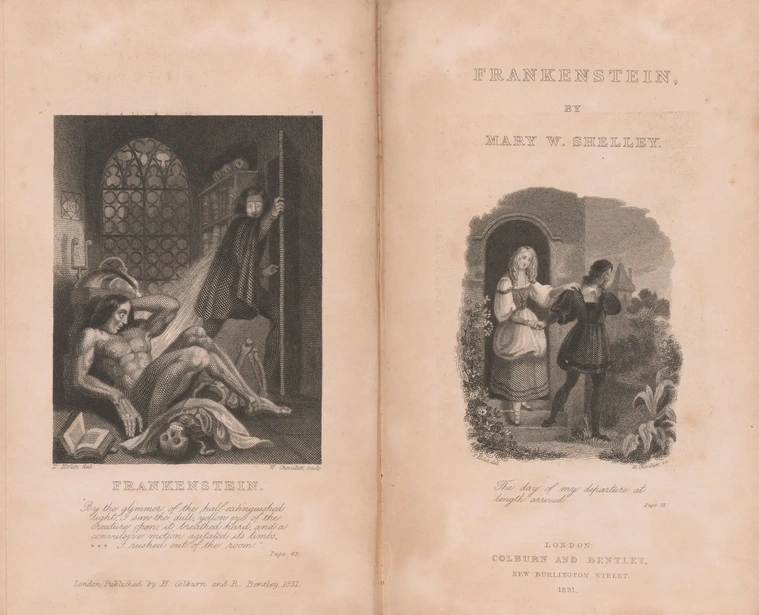 More About GHETTOCLAUSTROPHOBIA

"What does it mean to move away from the shadow of one's mother, parents, or family in order to come into being within this world? As collective memory within the Black diaspora has been ruptured, GHETTOCLAUSTROPHOBIA time travels by creating and recapturing memory from a fractured past to survive in the present and envision a future. In her first full-length collection GHETTOCLAUSTROPHOBIA: Dreamin of Mama While Trying to Speak Woman in Woke Tongues, Shanta Lee Gander navigates between formal and vernacular styles to introduce the reader to a myriad of subjects such as scientific facts that link butterflies to female sexuality and vulnerability; whispers of classical Greek myth; H.P. Lovecraft's fantastical creature, Cthulhu; and the traces of African mythmaking and telling. Beneath the intensity, longing, seeking, wondering, and the 'tell-it-like-it-is' voice that sometimes tussles with sadness, there is a movement of sass and a will that refuses to say that it has been broken. Gander leaves a door ajar in this ongoing conversation of the Black female body that walks the spaces of the individual within a collective; the tensions between inherited and hidden narratives; and the present within a history and future that is still being imagined."